Main content starts here, tab to start navigating
Apply at the bottom of the page!
Work With Us
We are always looking for new dedicated Team Members to join our team at Casey Jones Village and The Old Country Store.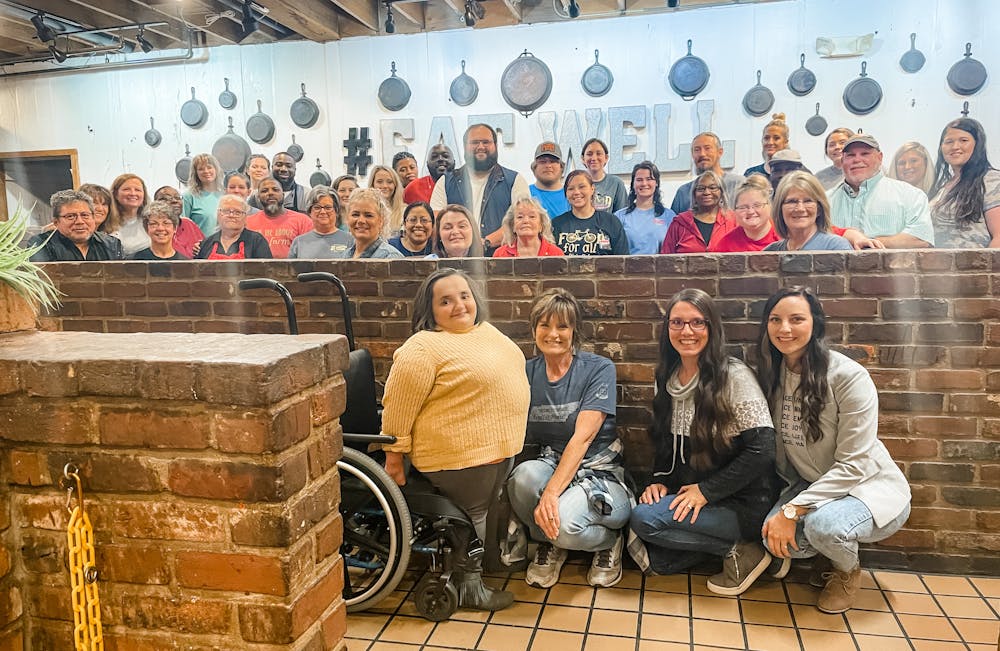 "Serving Great Food, Great People, and a Greater Purpose since 1965." Core Values: Faith, Family, Service, & Hospitality
Some things to know about us here at the Old Country Store:
- Faith-based business. We don't require anyone to be any certain faith, or any faith at all, to work here, but we are Christian owners of this business. We look at ourselves more as stewards of a business that is owned by our Lord. This means that we do some things differently than a lot of other places.
- Second Chance Workplace. A large part of our great staff is made up of people who are in recovery from drug and alcohol addiction, as well as those who have been victims of crime, such as sex trafficking and domestic violence. Each of these Team Members is on their own journey, but they come to support each other in their recovery. The Old Country Store can become a part of their support system, but we always encourage people to continue attending meetings, meeting with their sponsor, and having strategies outside of work to maintain their sobriety.
- Supported Employment Workplace. We also have been blessed to have a number of Team Members who have developmental or intellectual disabilities, such as autism, cerebral palsy, downs syndrome, and more. These Team Members often come to us with a job coach and a limited set of responsibilities, and within months we have added new tasks and the job coach does not have to be as hands-on. Our Supported Employment Team Members find a great purpose in their work and we love the great care they take with our Guests.
- Zero tolerance on drug use and alcohol abuse. Because of the vulnerable staff that we serve here, we have a very hard stance on drug use and alcohol abuse. All of our Team Members go through a drug test and background check before they're hired on, and we perform random drug test throughout the year. As many of our leadership team are in recovery themselves, they know what to look for when a Team Member is struggling and we hope to catch old behavior before a relapse.
- No gossip policy. We believe that we are all adults and we should handle our differences accordingly. 9 times out of 10, it's a simple misunderstanding. If our team is unable to come to resolution themselves, then they should come to a leader and ask them to act as a mediator to get the situation resolved.
- No profanity policy. We work hard to create a positive, encouraging work environment and we personally believe as owners that profane language doesn't have any benefit in that environment. We liken it to a family that yells curse words at each other; we don't have any interest in being a part of that family. We believe that we should treat each other with respect and kindness. Using profane language in this business is grounds for discipline up to, and including, termination.
Dining Room Shift Leader (Assistant Manager)
Multiple Available

Dining Room Shift Leaders assist the Dining Room Leader in overseeing all Dining Room related staff in the Old Country Store, including hosts, cashiers, and servers.
This position is responsible for delivering great Guest Experiences by interacting with Guests and providing Dining Room staff with the tools needed to create those memorable Guests Experiences.
Must be available to work nights and Sundays.
Assistant Kitchen Manager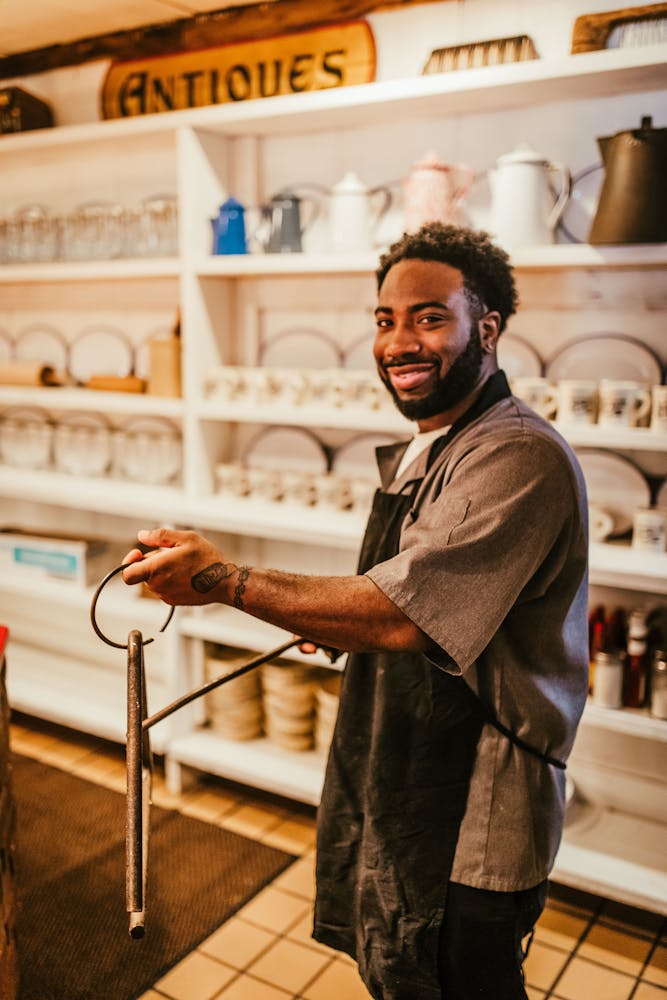 The Assistant Kitchen Manager (AKM) is responsible for the operation of the Kitchen and all its staff in support of the Kitchen Manager.
This position is responsible for maintaining the high quality and large quantity of food we prepare daily at the Old Country Store. The ensure staff are following procedures, policies, and recipes to create memorable Guests Experiences through our delicious Southern-Soul food.
Current hours needed: 2-3 AM shifts and 2-3 PM shifts, total of 5 shifts per week.
Gift Shop and Ice Cream Parlor Manager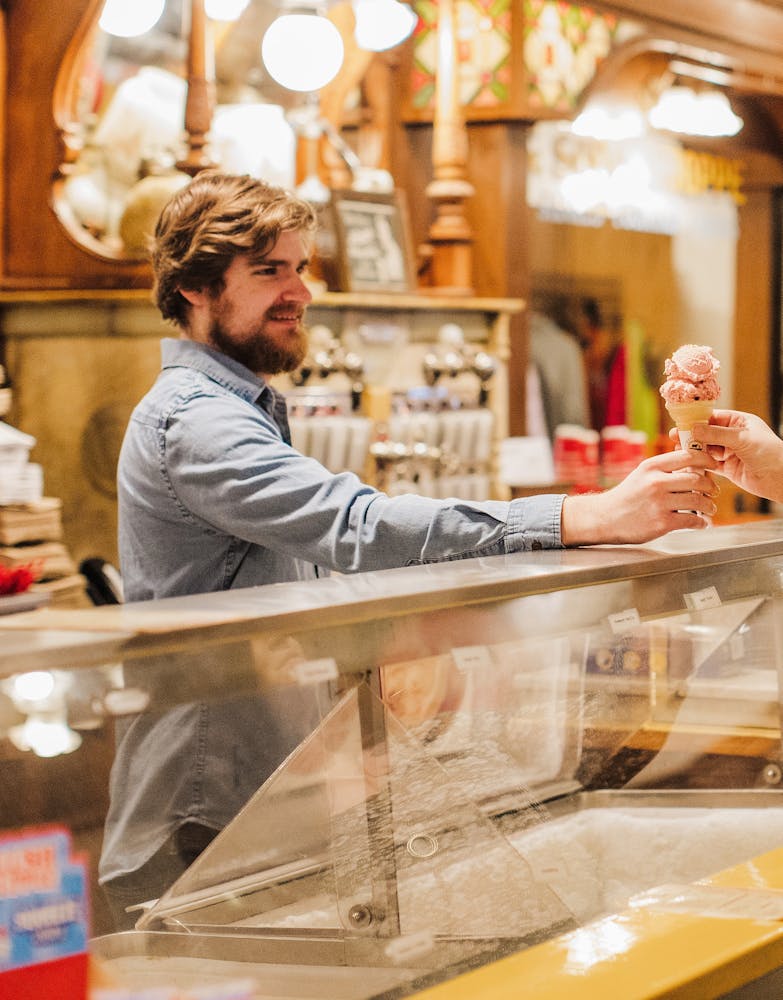 Gift Shop and Ice Cream Parlor Manager is responsible for the retail/foodservice operations of the Gift Shop and Ice Cream Parlor, including sales, inventory, and staff management.
This position is responsible for displaying merchandise in an eye-catching manner that attracts Guest purchases. They also schedule, train, support, and motivate the staff of the Gift Shop and Ice Cream Parlor to deliver consistently excelled Guests Experiences.
This position should be already familiar with, or eager to learn about: inventory management, online sales, and purchasing.
Some weekend availability is required, as we do most of our business on the weekends.
Catering Delivery Drivers
Catering Delivery Drivers are responsible for loading, delivering, and setting up catering orders in a timely and efficient manner.
Must have a clean driving record, and able to pass a drug & background test
Willing to work weekends and holidays as needed
Attention to detail
Great communication skills
Experience preferred but not required.